Across the Board 3-Day Chess Camp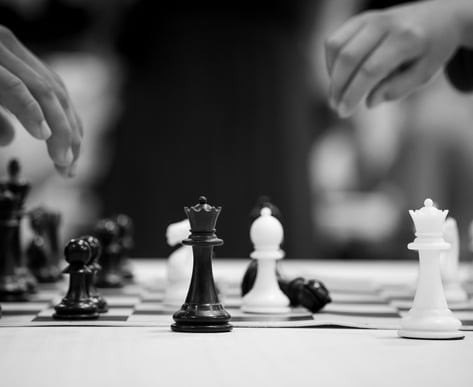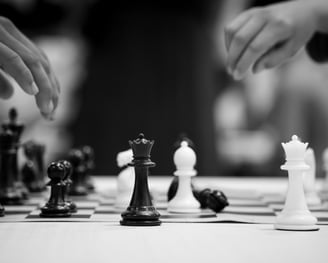 DESCRIPTION: This camp is intended to prepare newer players for their next tournament games and to highlight the positive impact of chess in their lives. Campers will be challenged to learn & make decisions based on their skills as well as the skills of their peers in a variety of chess activities. There will be simulated tournaments with real prizes and on 1-2 occasions we will play a chess-related game (like "Capture the Flag") outside on the green field (a 2 to 3-minute walk from the Community Center). The entry fee is $135 per camper.
DATES/TIMES: July 21st through July 23rd from 8 am to 12 pm. Check-in will be from 8 to 8:30 am. Pick-up will be from 11:30 to 12 pm.
LOCATION: Little 5 Points Community Center 1st floor in the "dooley" room @ 1083 Austin Ave NE, Atlanta, GA 30307
SNACKS WILL BE PROVIDED.
The event will be filmed/photographed.
Please bring a signed copy of the waiver (attached to your order) to check-in on the first day of camp.
TENTATIVE DAILY SCHEDULE:
On the first day of camp a brief assessment will be conducted to determine the starting skill group for each camper.
From 8 till 8:30, campers will be monitored in the "dooley" where they will be able to play chess, solve chess puzzles or read chess books until Pick-Up time ends.
Beginning at 8:30 each morning, students will be placed into their skill level groups for instruction or guided discussion on a subject appropriate for their ability.
At about 8:50 am, the campers will begin playing chess under the supervision of their assigned coach for the day.
At 9:30, A group chess trial where campers will cooperate to solve problems will commence or the camper's assigned coach will guide the group through a series of chess problems.
At 10 am, we will walk to the green field for a chess-related game (like capture the flag). The rules of the game and a brief explanation of how to think about the expected challenges will be given before play begins.
From 10:50 till 11:30 am, we'll make our way back to the Community Center, have snack and the campers will be allowed to play with any other campers who want to play standard chess, team chess, speed chess or solve puzzles.
From 11:30 until 12pm, campers will be monitored in the "dooley" room as they wait for their parents to arrive for pick-up.
404-981-3935
cozasimons@gmail.com